It was long-believed that Shelby American was responsible for designing and building two G.T. "prototypes." After nearly a decade of research, we learned (and fully-documented) this to be an incorrect assumption. THESE CARS WERE NEVER PROTOTYPES.
In an effort to fix all the problems associated with the '67 Shelby G.T. design, It was Ford that actually penned the '68 and then tasked A.O. Smith Plastics to fabricate two sets of hand-built fiberglass components, including a front-end, hood, rear tail light panel and center console. Circa March 1967, A.O. Smith shipped these parts from Ionia, MI to California (see item #4 in the VanAkin letter).
By the time Shelby American received these parts, the '68 design had been finalized and the Shelby operation was merely instructed to install these components onto two vehicles, a Fastback and a Convertible, for "photographic purposes." Once updated, the two cars were photographed at several Southern California locations.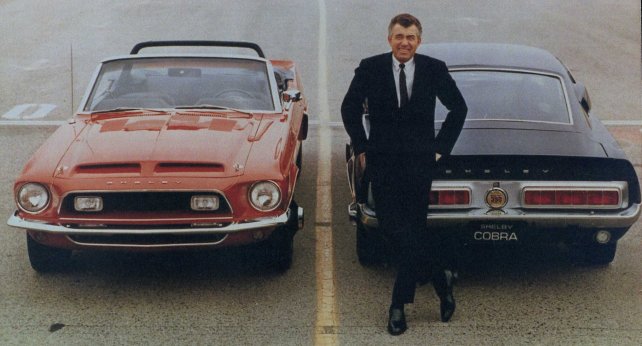 By the time these cars were unveiled to the press at Ford's Long Lead Technical Conference on July 7, 1967, Ford had already made the decision (May 26, 1967) to terminate the California-based Shelby Program.
The following are documents are associated to the 1968 photographic cars: